Head for the banks of the Chattahoochee River for a rousing adventure in whitewater rafting. USA Today chose the Whitewater Park as the Best Man-made Whitewater in the World in their article Built to thrill: 12 crazy man-made adventures. "Imagine throttling down the frothy waters of the Amazon, Congo or Colorado River, only to step off the shore to a sprawling city, plush with all the comforts of home."


The Blue Heron Zipline and Tree Top Adventures! A steel cable 1,200 feet long stretches above the river from a 60-foot tower off Bay Avenue at 11th Street to a platform on the Alabama riverbank — achieving speeds up to 40 m.p.h.
Click here for Pricing and Package Deals!
Find the Phenix City location on our map.
Bay Avenue Tower in Columbus, GA.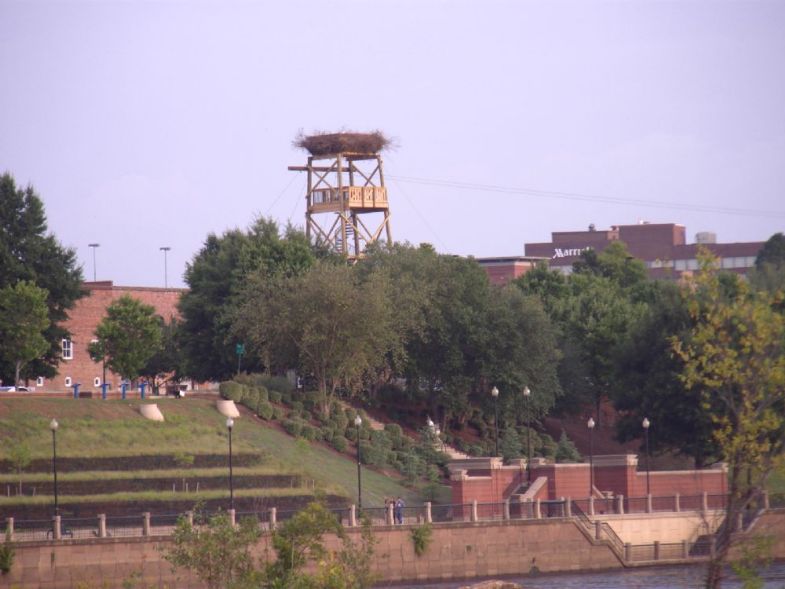 Landing Tower and play area in Phenix City, AL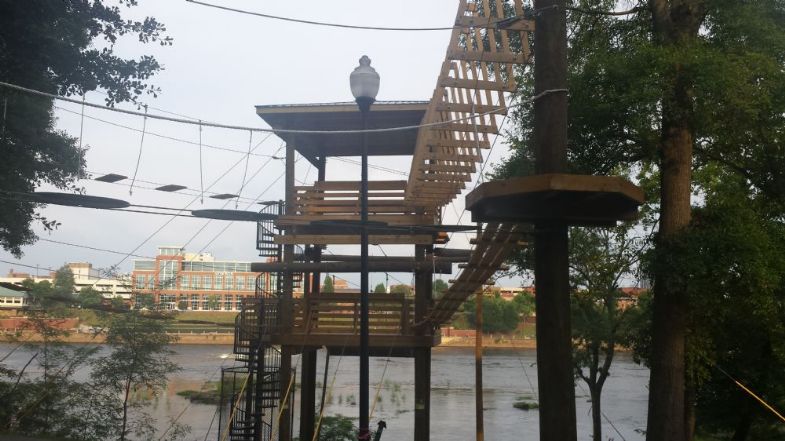 See our zipline photo album by clicking here!
Those wanting to book a ride on the wild side should expect to pay $49.50 for the High Flow and $34.50 for the Low Flow trip with an 8% river usage fee. The High Flow includes two trips down the river with the first one going through the Waveshaper and the second taking on the infamous Cut Bait rapid. The Low Flow includes a leisurely float down the Habitat Pool.
Whitewater Express Rafting on the Chattahoochee River!
Classic Trip (Phenix City)
Enjoy class I-III+ rapids on the Classic Trip! Perfect for ages 7 years and up, this is the more milder of our trips on the Chattahoochee. Guests will get to experience our Habitat Pool; a lazy river section of our river where guests get in river position and the natural current of the Chattahoochee pulls them downstream. This trip is 2 hours of whitewater fun.
Available Times: 10:00 am and 2:00 pm
Waverunner Trip (Phenix City)
This is not your ordinary trip! Experience the biggest whitewater in the Eastern United States! The Waverunner Trip focuses on the big rapid section of our Challenge Trip and is a great complement to your whitewater experience.
Available Times: 4:00 pm